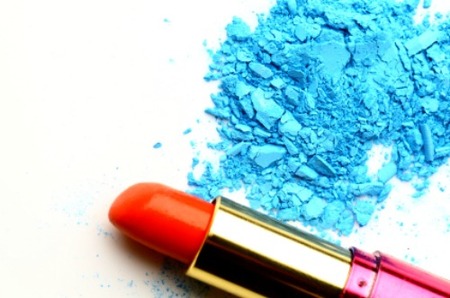 Makeup melting....
One of the most terrifying things for a woman to think about, and even worse, experience.
I am what you would call a "makeup enthusiast", I absolutely LOVE playing with makeup. Creating looks, trying new products and brands, doing my friends' makeup, as well as learning the tips and tricks to a perfect application.
One of the things that I am secretly passionate about is the endurance of makeup, trying to make it last when you really need it to! I don't know about you, but I am not a fan of my mascara smearing, concealer caking, and lipstick fading.
Thankfully I have learned some sneaky ways of how to improve the lasting power of your makeup, especially during the summer.
Tip #1: Wear less. Your pores need some lovin', they need to breathe, and by putting on a full face of makeup every day is not summer-proof. Only dab the concealer/foundation where you need it. I personally use a tiny brush and stipple the problem area and then blend it into the skin so that it looks airbrushed. You want to give the illusion that you have perfect skin, not a fully matte complexion.
Tip #2: If you are going somewhere important and or are getting married and you want your makeup to last, invest in a finishing spray. These beauties will be your savior. Promise. It acts as a barrier between your face and the atmosphere around you, preventing your makeup from budging or going anywhere. I highly recommend Urban Decay's "All Nighter", or if you have very oily skin then you might want to get Urban Decay's "De Slick".
Tip #3: Baby your skin. Use a gentle cleanser rather than a harsh one, because you don't want to constantly strip your face of the natural oils that it produces that keeps it healthy. Apply masks that will help keep it moisturized, especially DIY ones that contain oatmeal and plain yogurt. Apply moisturizer afterwards. Your skin will love you for this.
Tip #4: I don't know about you but my face breaks out more in the summer than in the winter. I have pretty good skin but the occasional pimple is never a fun time, and I have found that if you use organic sea salt mixed with warm water on the area, the pimple will dry up faster than if you use a treatment. It's like that time you went to the ocean and went swimming, and later that day your skin looks amazing? Yeah, exactly like that! Boil down the salt into some water, dip a cloth into the mixture once it's warm and safe enough for your skin, and apply it over your face. It's a holy grail. DO NOT USE TABLE SALT, THAT HAS UNWANTED CHEMICALS IN IT THAT YOU DO NOT WANT TO PUT ON YOUR FACE! USE ONLY ORGANIC SEA SALT!!!
Tip #5: Was your brushes more often, I can't stress this enough. Just do it. Your face will thank you for it and you will get less break outs!
Less is more my beauties. Keep it simple, keep it natural, keep is chic. And for goodness sake keep people guessing, it's much more fun that way!
~Piper